If you follow me on Facebook or Twitter, or are a regular visitor to my Etsy shop, you may know that I am currently taking part in a UK team promotion for 'Christmas in July'. Don't panic! It's not a campaign to change the date, or extend the festive season well beyond it's welcome. Christmas in July is a North American marketing event that promotes festive shopping in the summer months when there aren't any national holidays to boost trade. As an Etsy shop owner it makes sense to take advantage of international shopping trends, especially as the site is so popular in the US and Canada.
So, the Etsy UK Promo Team have coordinated a discount campaign, with those shops taking part, including mine, offering 10% off for the whole of July with the code CIJUK10, and it's not limited to Christmas items! Here's a few of my non-festive picks from the shops taking part.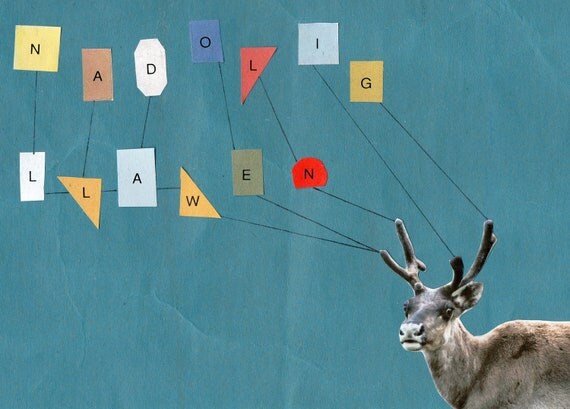 Nadolig Llawen Welsh Christmas Stag Greeting Card
, £
1.50 from DyfalDonc
I lied, this one is a bit Christmassy, but only if you're Welsh. I love the collage style and I can never resist a stag.
I only discovered the Damson Tree Pottery through this promotion but everything I've seen has been beautiful.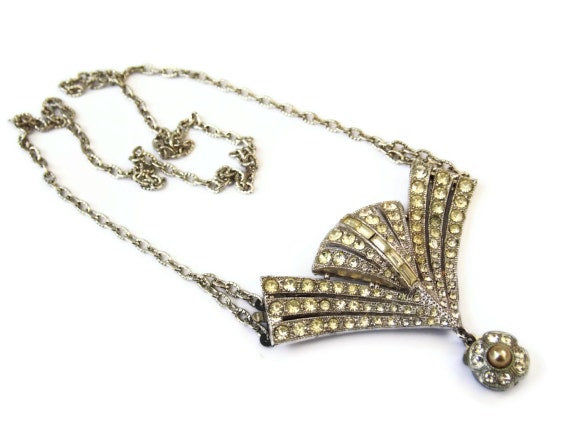 Vintage Glass Jewel Deco Wedding Necklace, AlteredEras. £45.
This vintage Art Deco necklace oozes Gatsby glamour.
Good enough to eat!
Flyingcheesetoastie have a huge range of these enamel printed glass sculptures, but I'm particularly fond of this paisley fox.
I've just finished knitting my first pair of socks, but next time I'd like to make some a touch more refined. These colours remind me of
Entrapta
(far left,she was a villain in She-Ra, but you knew that, didn't you?)
Everybody loves a puffin.